Visualize your Git Flow Commits
Bring your commits to life by using the Git Flow Chart to visualise the relationship between branches.
Sign Up
Also available for: BitBucket Server and Bitbucket Cloud
Visualize your commits when using
the Git Flow branching strategy
Highlight specific branches and track commits
Want to know which commits are part of your branch? By clicking on a specific commit, the Git Flow Chart highlights the entire parentage tree, allowing you to identify exactly which parts of the tree are in your branch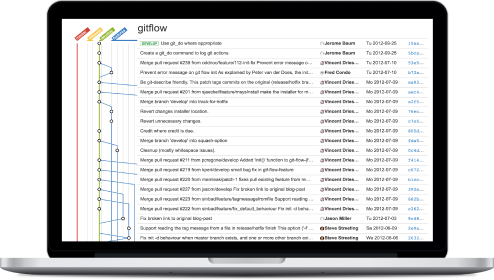 Demo
Paste a public Github Repo URL and see how it works.
Thank you! Your submission has been received!
Oops! Something went wrong while submitting the form.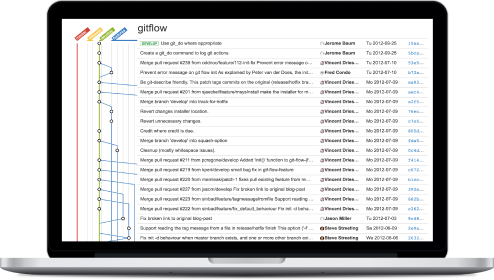 Simplifies commit history analysis of repositories
Analysing your code base can be a real challenge, especially in a Git Flow with unlimited feature branches, releases and hotfixes. The Git Flow Chart simplifies this task by visualising the relationship between commits
Pricing
Are you using BitBucket Server?
Learn more about Git Flow Chart for Bitbucket Server pricing
Copyright © 2014-2015 Collabsoft, all rights reserved.